First of all, I am a translator who translates documents, files and website contents. Some people call a translator as an interpreter (verbal translation), but I only translate in a written form. I originally started to translate in 2004 when I worked for an English school in Tokyo through the school. At that time, I also attended a college, Tokyo English Specialist College (major in business translation) in the morning to brush up my English skills and to study about translation.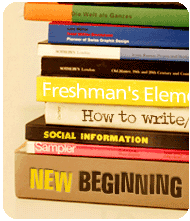 glitter-graphics.com
After that, I started to work for a bank as an English operator who talked to English speaking customers to explain its products, transactions and Internet banking, and to operate exchanging currencies and set time deposits and so on. While I was working at the bank, I also attended a translation course at SunFlare Academy, which is one of the famous translation schools in Tokyo.
Then, I came to New York to get married in Dec. 2006. Since then I've been helping my husband's motorcycle shop with two dogs and cats. I always wanted to be a translator, but I thought I needed more studying. So I committed to studying corresponding translation courses, business translation and medical translation, from Fellow Academy in Japan.
Finally, I decided to debut as a freelance translator in Nov.2009. It was little hard to find jobs for the first few months. However, I've been busy working on so many jobs since then. Now, I have more than 12 agencies to work for all over the world. I will keep working and have more experience so that I could build an excellent reputation. Perseverance wins in the end!
If you are interested in me as a translator, please contact me throuth
TranslatorsCafe
or
ProZ.com
.